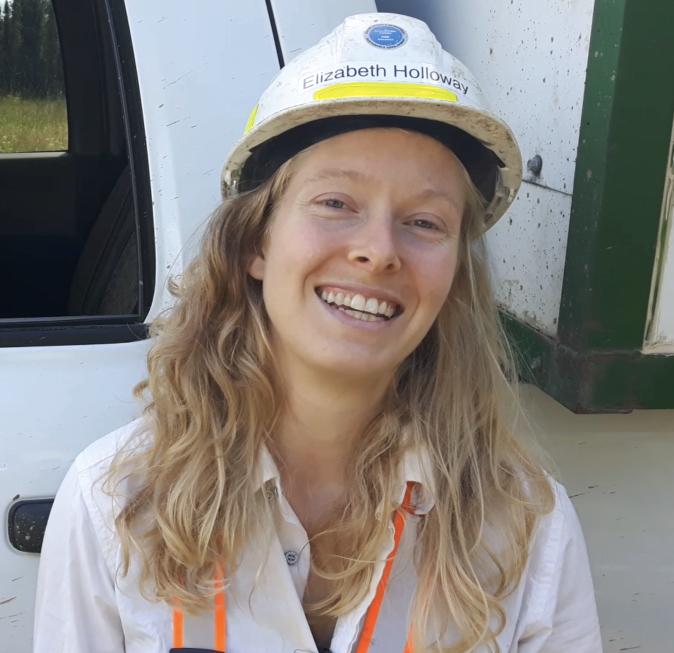 ELIZABETH HOLLOWAY
 Liz is undoubtedly one of the central defining characters in this community and has contributed immensely to Shakti's success. Liz brings a wealth of experience, education, positivity and hard work. She has a degree in environmental studies and a lot of experience managing myriad projects in reforestation as well as other public and private and non-profit organizations. It also helps that she is hilarious, which is its own kind of currency around here. We're so grateful to have had the opportunity to grow and learn with Liz.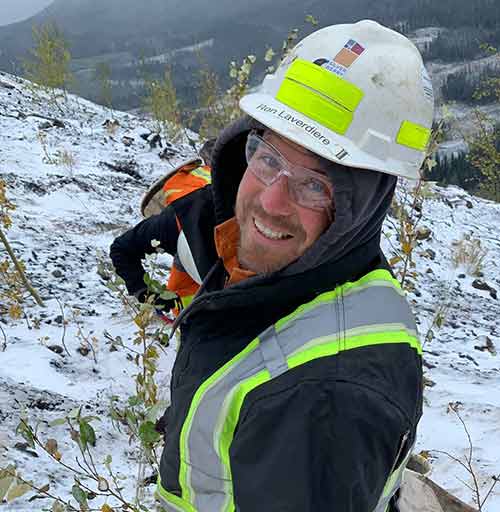 RON LAVERDIERE
Ron Laverdiere makes Shakti what it is. He's been with us since 2015, and every day we are dazzled by the strength and commitment to his craft. We've all been inspired by his patience, thoughtfulness, and grit. Sincerest thank you, on behalf of all of Shakti staff, clients, equipment, and trees.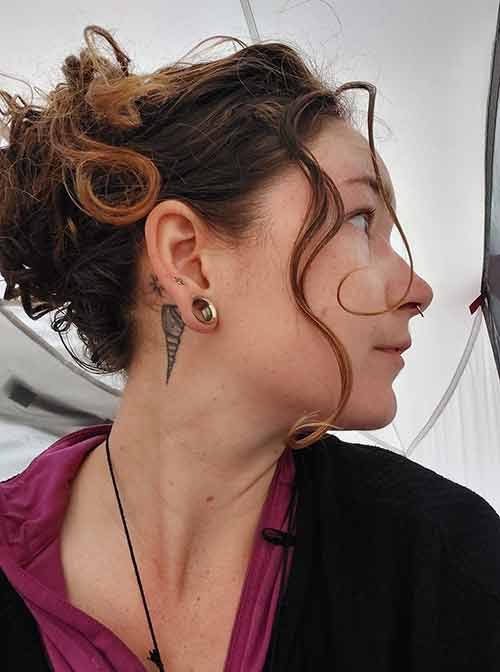 KATRINA COX
If more people were like Katrina, there would be no wars, plenty for everyone, and endless positivity. There is a trickle-down effect when someone is bold enough to be themselves, and as honest, caring and confident as Katrina. Thank you, there is always a home for you at Shakti.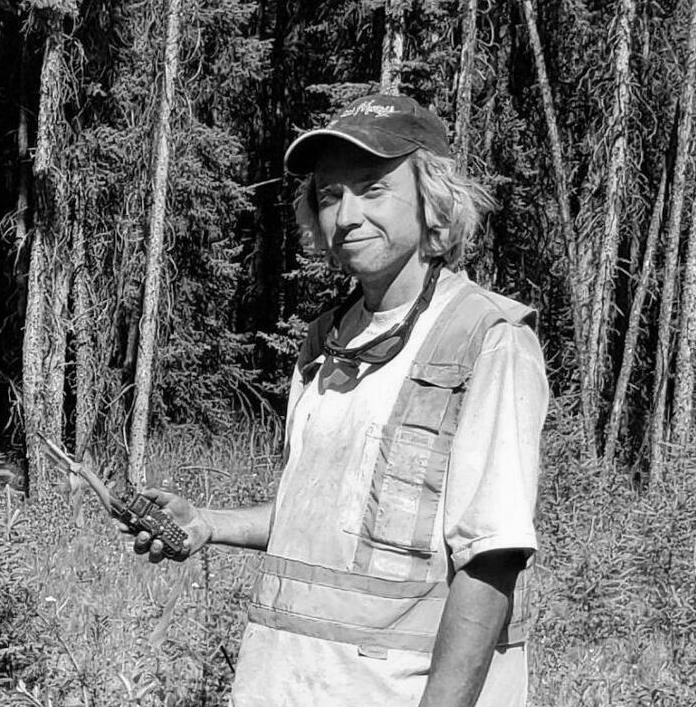 Stewart Mior
Stewart's ascent to managing Shakti's daily operations is unparalleled. In less than one year, since being elected as the planter's safety representative, Stewart is essentially running the show. Including writing complex proposals, hiring 50 staff, and administering dozens of new projects. Whether he's dealing with: clients, planters, stakeholders, shareholders, suppliers, sponsors, or government officials; Stewart is just a natural. We are very excited to see where Stewart's leadership takes Shakti.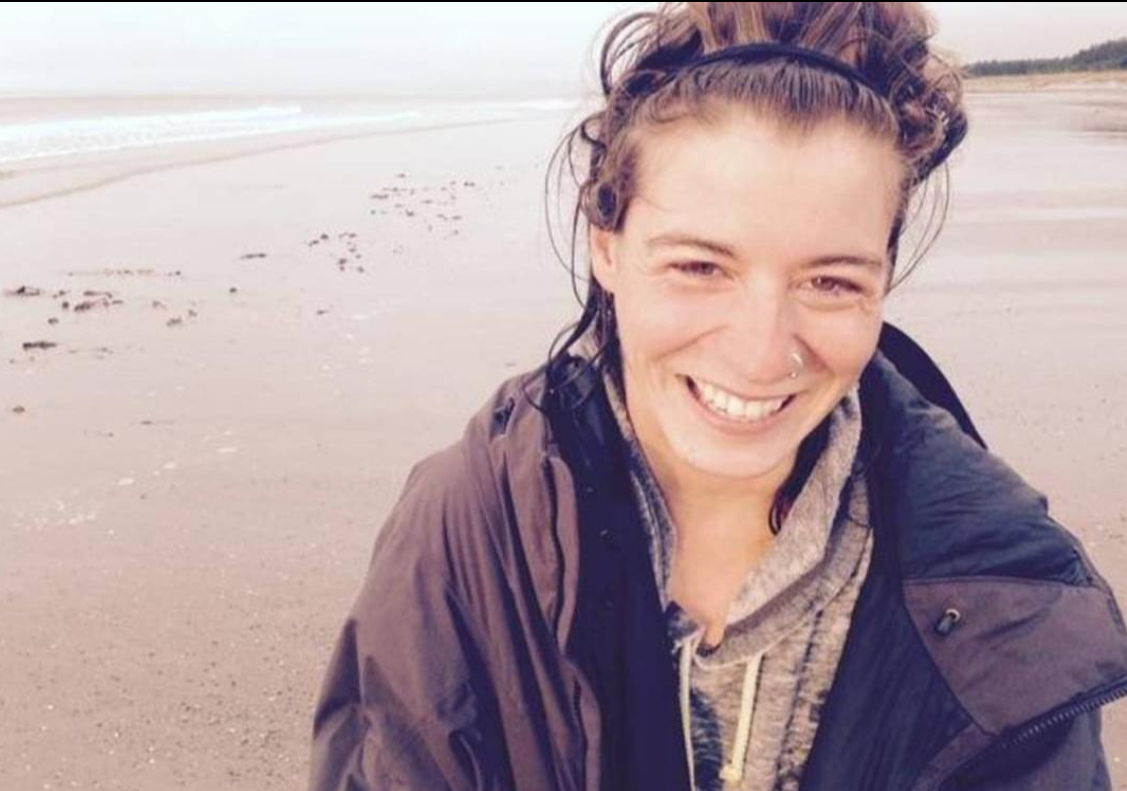 ELIZABETH PARSONS
Elizabeth Parsons is about as solid a planter/super/industry-vet as you can find. She's always helpful. Always a good vibe from someone who knows what's up and makes it seem easy. I wish I could work as calmly and dreamlessly as Liz Parsons. For a decade she has freely come and gone from Shakti at will, always done a great job and been greatly supportive. Sometimes planting, sometimes managing, but most likely picking cones. She seems to intuitively arrive whenever we start cone collection. Her crew is already so awesome this year. Thank you so much for all your contributions at Shakti Liz.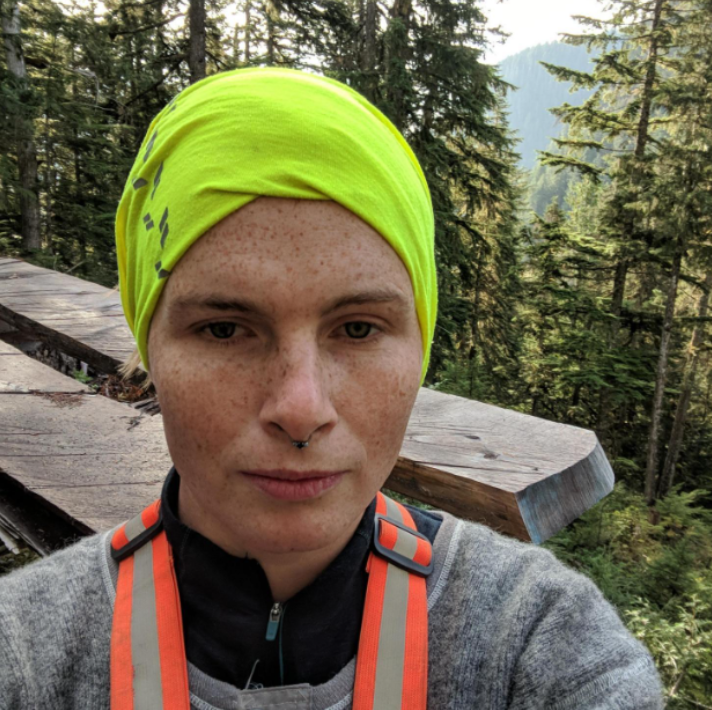 ASPEN BAILY
Aspen's has had a sizable impact on Shakti in her short time working here. After a season of planting here, Aspen soon took interested in Shakti's web development and data projects and there was no looking back. With extensive knowledge of both the tree planting world, and the command line, Aspen managed to keep Shakti on track towards it's greater aspirations and competitive advantage. Aspen was very vocal in support of our technical solutions which arn't always apparent to non-technical staff, stakeholders, and clients. You've made an immense contribution to getting Shakti where it's going these days and I sense everyone can appreciate this.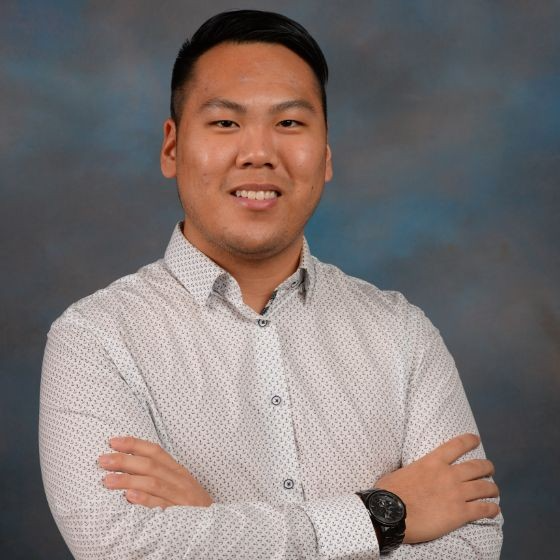 ALEX CHAN
Alex has done the lion's share of Shakti's coding on Shakti's crowning achievement; planting.shaktitrees.com. While studiously working away in the background, Alex's code is omnipresent in the daily interactions between our planters and trees. Your style fast production and embrace of user feedback has allowed us to build things in a short time that we only could have dreamed of. It's been a real adventure building this with you and all the staff are sincerely grateful for your contributions.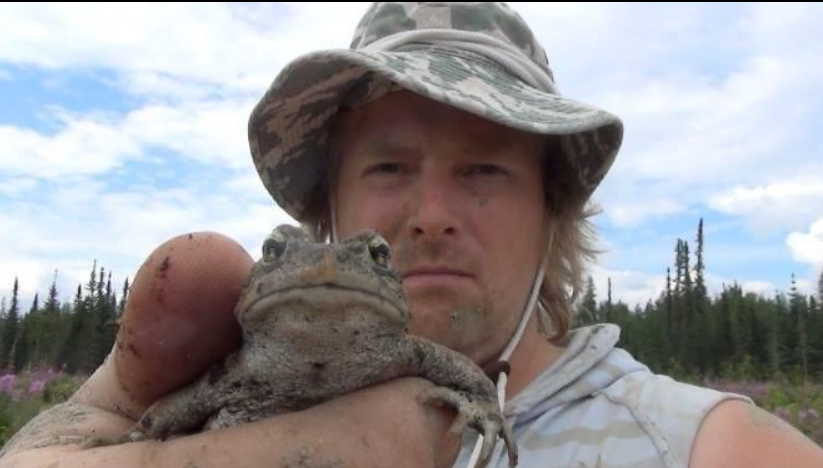 BRANT BROOME
Brant is the only forester I know who "switched sides" from being a mill forester to go work at the planting company. It's normally a one way street. We always knew Brant was one of us. While objectively more fun, planting also gives people the opportunity to be themselves and enjoy nature in a positive way and that's what Brant is all about. 
Brant has contributed a great deal of knowledge and experience to our work. Contributed to quality and lent great insight to the forester's world. May this be a gainful friendship for years to come.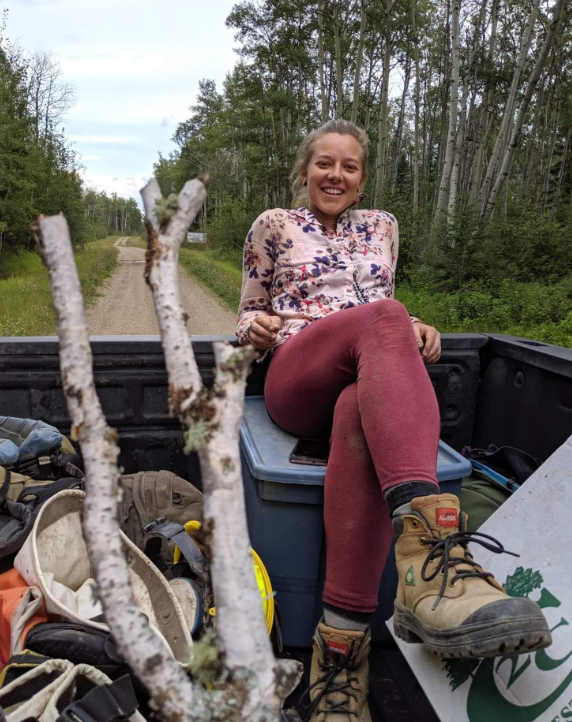 ISABELLE DESROCHERS-STEIN
Our trusted no-BS-organizer-of-things, Isabelle has stepped in many a time to put things right and find what couldn't be found by those who were barely trying. If there was a word for "shadow manager", or maybe "reluctant manager of last resort"; Isabelle is the best at doing this at Shakti. I say this facetiously but your support has been crucial at times. The community greatly respects and admires you for this. I think your example and influence has had a great effect on many staff here.
ANAND CHOTAI
To all who know him, Anand is calm, rational, accommodating, and thoughtful. With a passion for mathematics, Anand has a sound mind for technical things and learning new challenges. Anand has contributed greatly to the organization and management, to the apps, videos, training, and new ways of doing things. He's always there when you need him. Always the voice of reason when things get hectic. From all of us, thank you and, for your continued support and presence.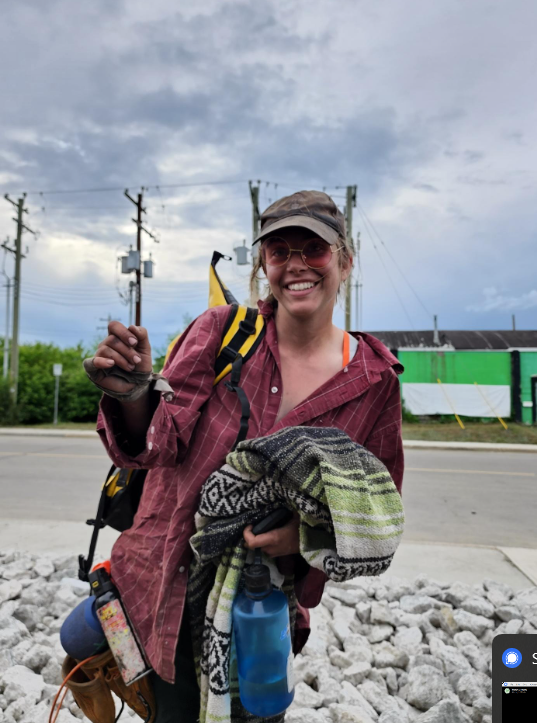 TRISTAN HARDY
Tristan and Shakti found each other at the right time. They were figuring their stuff out and the mutual support was a welcome change from going it alone. Since then Tristan has supported Shakti in all the awesome ways aside from planting than need to get done. Aside from planting, Tristan has ambitiously helped: checking quality, making lists, taking responsibility, reminding people, supervising, collecting information, sharing information, and most recently being the lead safety trainer. Tristan is a model for how planters should leverage the many interesting aspects of the job.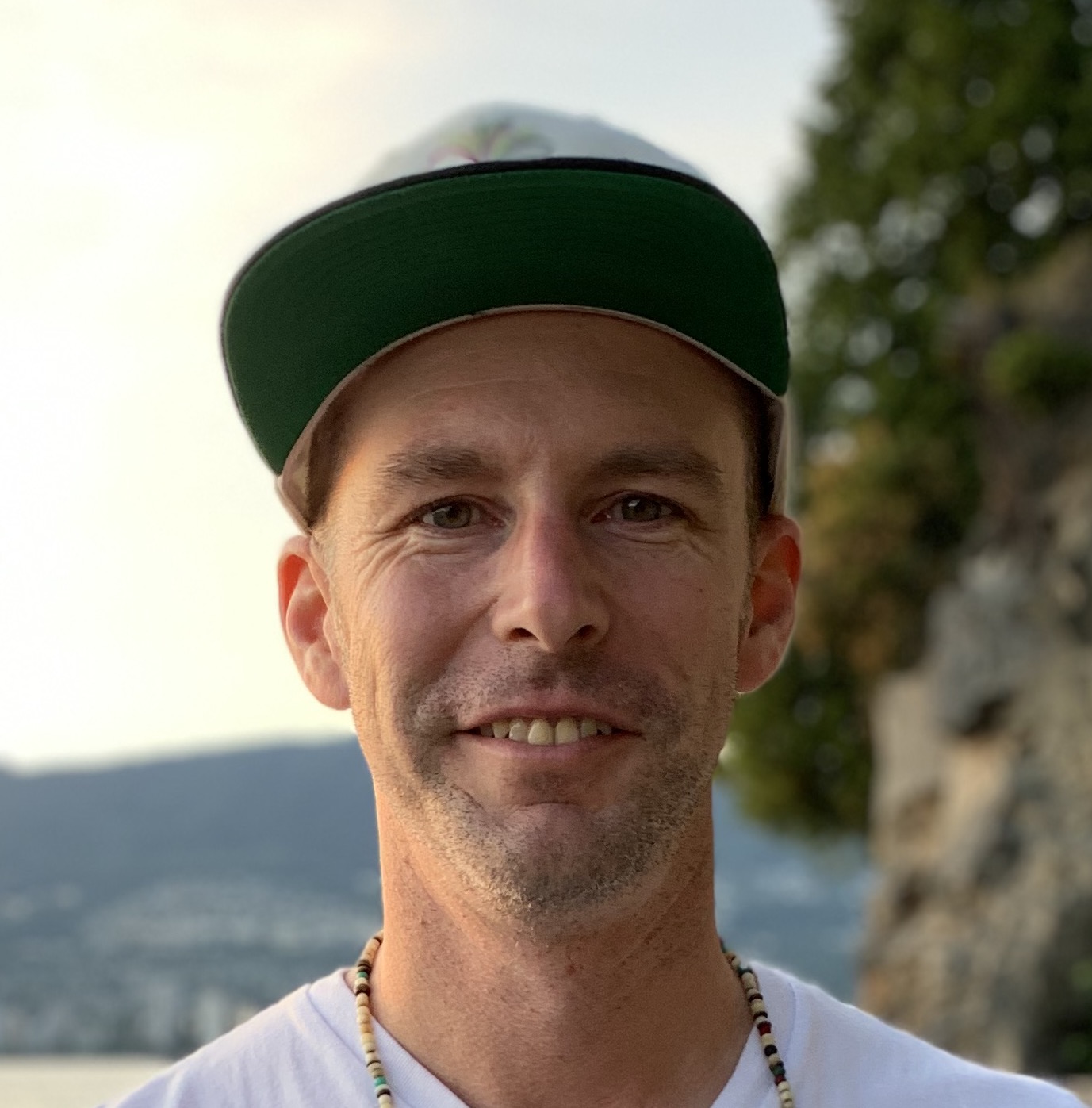 CHRIS HARRIS
I wrote these hall of fame profiles because I'm immensely proud to be among such amazing people. I founded Shakti as a tree planter with no prior management experience. I've been abnormally motivated by the environment and environmental issues since early childhood. Running Shakti has been an epic journey and I'm extremely grateful for all the friends, staff, clients, and stakeholders who helped make it a reality.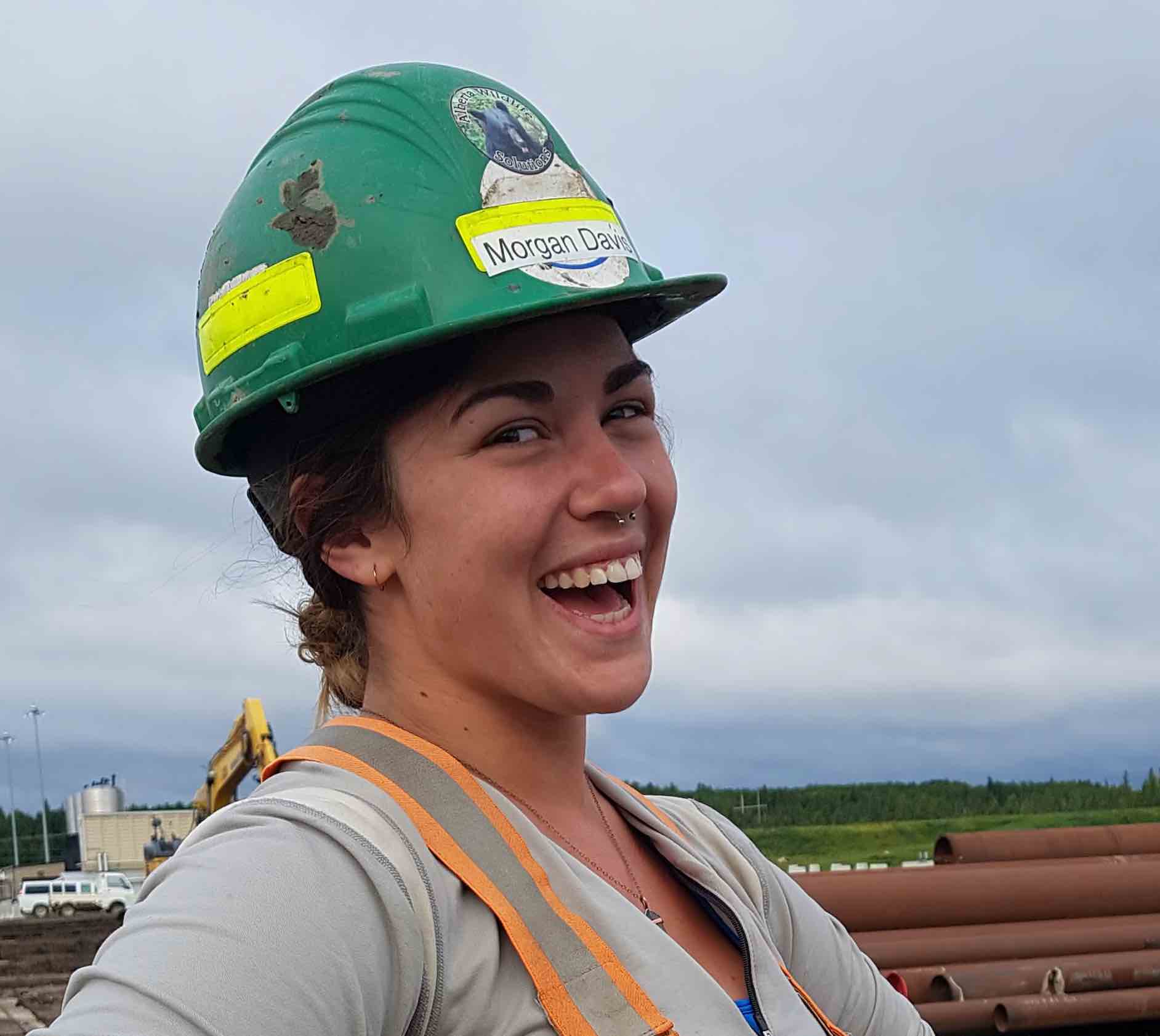 MORGAN DAVIS
Morgan teaches us, time and again, why Shakti does what it does. Her personality turns every challenge into a fun adventure. Her confidence and positivity wins hearts and minds, as well as competitions – she can plant most people into the ground. You are curious, clever, enthusiastic and fun. Thank you for making this the best job ever.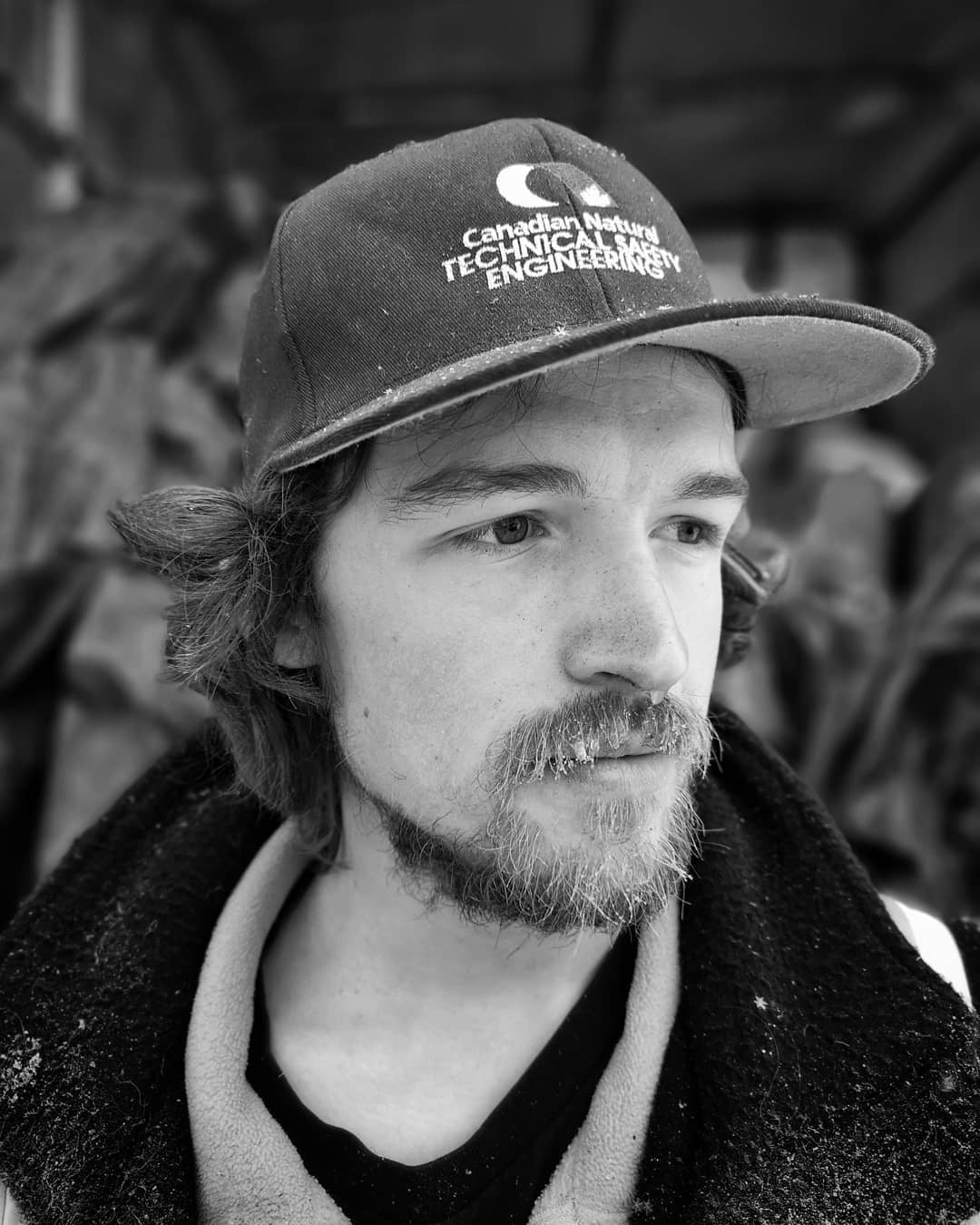 MARTIN SMITH
Martin Smith chose Shakti in 2017 and politely began organizing and managing projects very, very, well. He was so young and yet extremely adept at management, we're still afraid to ask how he does it for fear of interrupting some kind of mysterious equilibrium. He's also fiercely committed to nature and being in the wild. We love working with Martin.
ANDREW LOUIS
Andrew Louis brings a lot to Shakti. With an open mind, Andrew enters challenging situations very carefully and thoughtfully.His superpower of troubleshooting and looking critically at problems goes a very, very long way. Keep doing your thing, Andrew. It's obvious you care a great deal about those around you.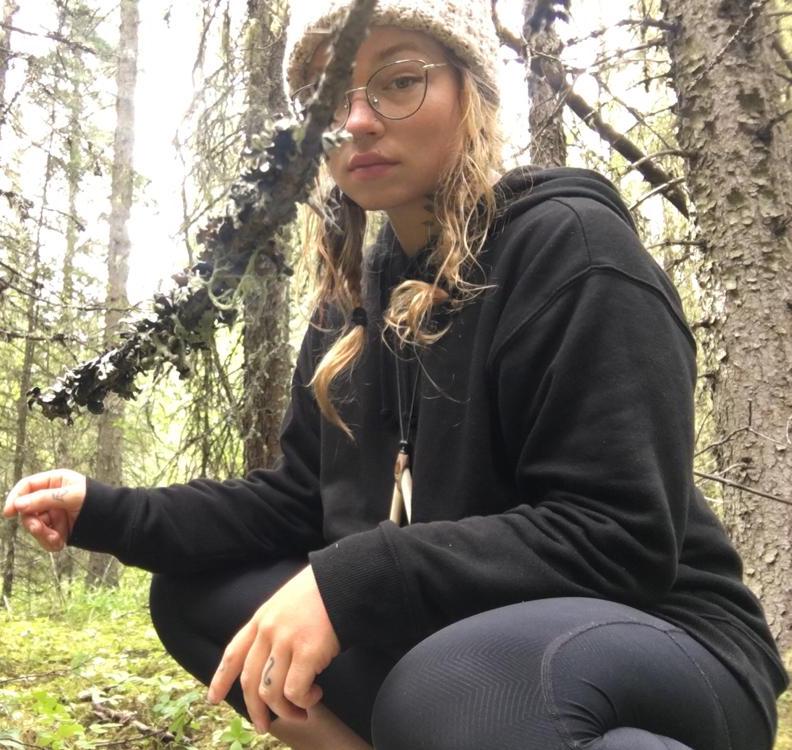 TEANNA GILLESPIE
As a role model planter, Teanna is also hilarious, though at first she kept her humour to herself for fear of not impressing Ron, which is also hilarious. She has other superpowers too, such as reading ability, knowing about nature, nutrition, and working harder than anyone you will ever meet.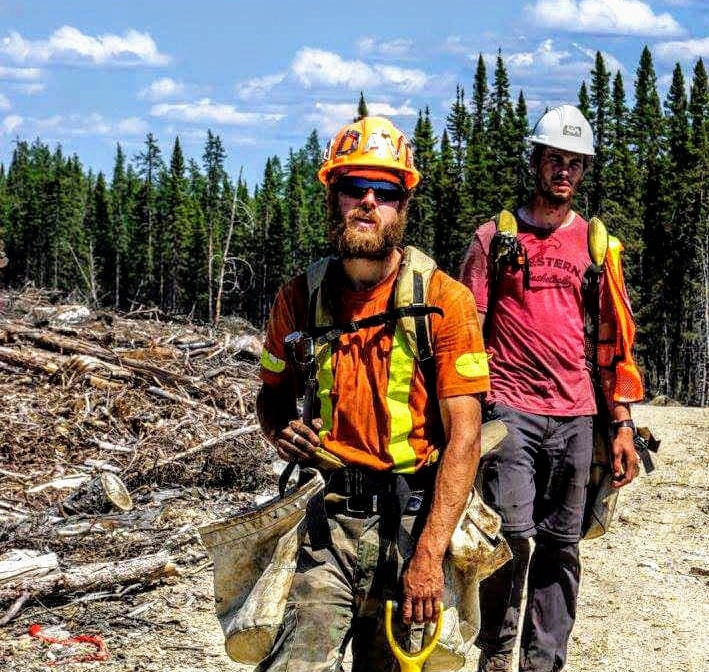 DAVID ROBINSON
David has the grit and ambition to do whatever he sets his mind to, and yet he chooses to spend his time with us – and we're delighted. David is truly committed to the game, and that example pushes the rest of us to really give it 110 percent. Challenges are opportunities to learn, mediocrity is boring, and it's fun solving problems with you. That kind of enthusiasm and focus are the best superpowers.
Daniel Machar is the way to be: fun, smart, hard working, ambitious, adventurous, and just a cool person to hang out with. We don't know if it's thanks to his family doing such a good job, but they get to see him a lot. He's back home now, being super helpful, we're sure. We miss you. Please come back.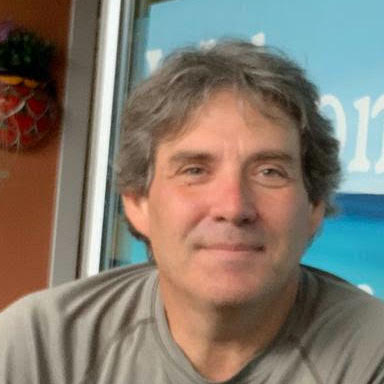 STEPHANE PLOURDE 
If you're lucky enough to hang with Stephane, you'll realize that he is as charming and complex a character as any you'll find. He can be the most quoted person in camp without even being there. Somehow, everything he says is ironic or funny. If the world was ending he'd make you laugh about it.
Oh, and he's planted more trees than anyone else in the world. We won't say how many*, as he's so humble, but he takes the cake, and he's still going solid putting in huge numbers each year. You're one in a bazillion.
*Stephan has planted well over 7 million trees.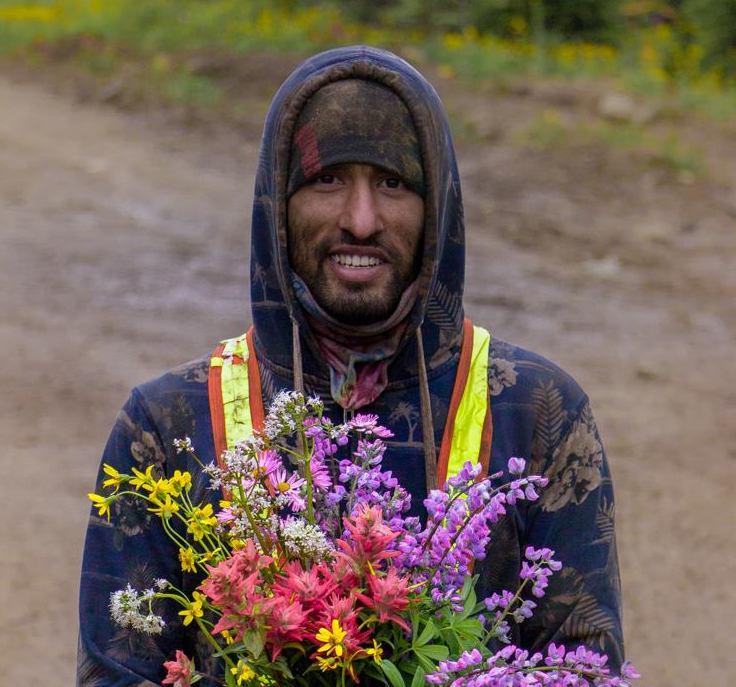 WASEL AKHUNZADA
The voice of reason among quite reasonable people, Woss brings more than sound judgment and eclectic music to the truck. He has cool hair and plants a lot of trees. He can also run a two pack like nobody's business. You diligently maintain the optimal realm of responsibility (which we know to be 1.34 other people), reap the rewards and politely leave enough on the table to otherwise mind your own business. Why fight math? We can all learn a great deal from you.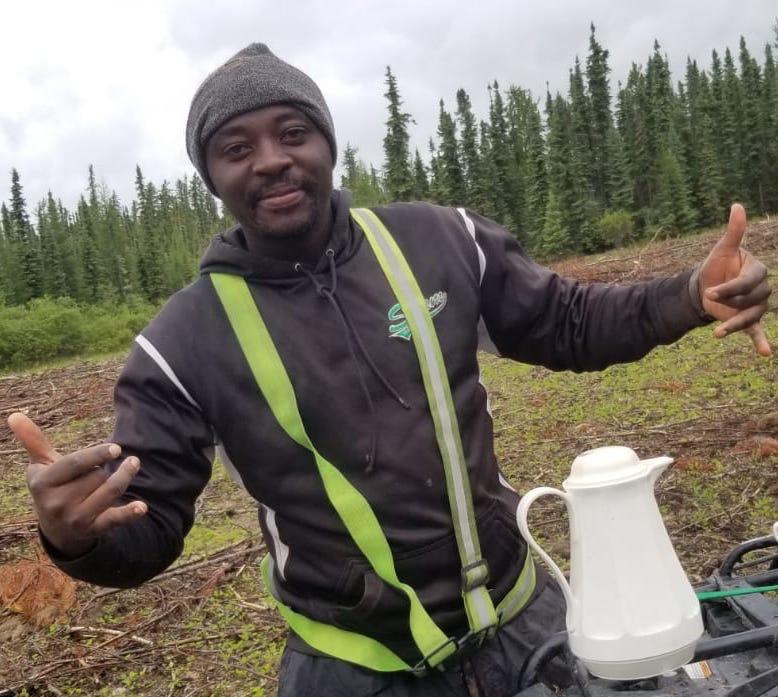 SILAS SABUSHIMIKE
Ever modest, Silas's contribution should not be understated – he makes the wheels go round. He always shows up, is always on time, always works hard and puts in the extra mile. Even better, he's very open minded, willing to try new things, and he's understanding of the endless trial and error required to get the planting machine super, super dialed. He's also an all-star Dad, and there for everybody. Silas, thank you so much for your top quality hard work, we're lucky to work with you.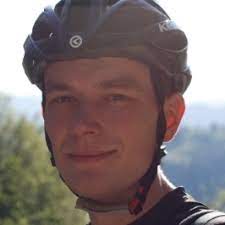 ALEXANDER KLESHNIN
Alex is the first web developer Shakti worked with, and he's still very involved, coming up with new and innovative ideas that make us all better off. He's extremely focused on quality. If Alex does something, you know it's going to be an awesome robust solution. He definitely has a well-deserved place on Shakti's hall of fame. We were very lucky to have met Alex when we did, and we're always excited to see what he'll come up with next.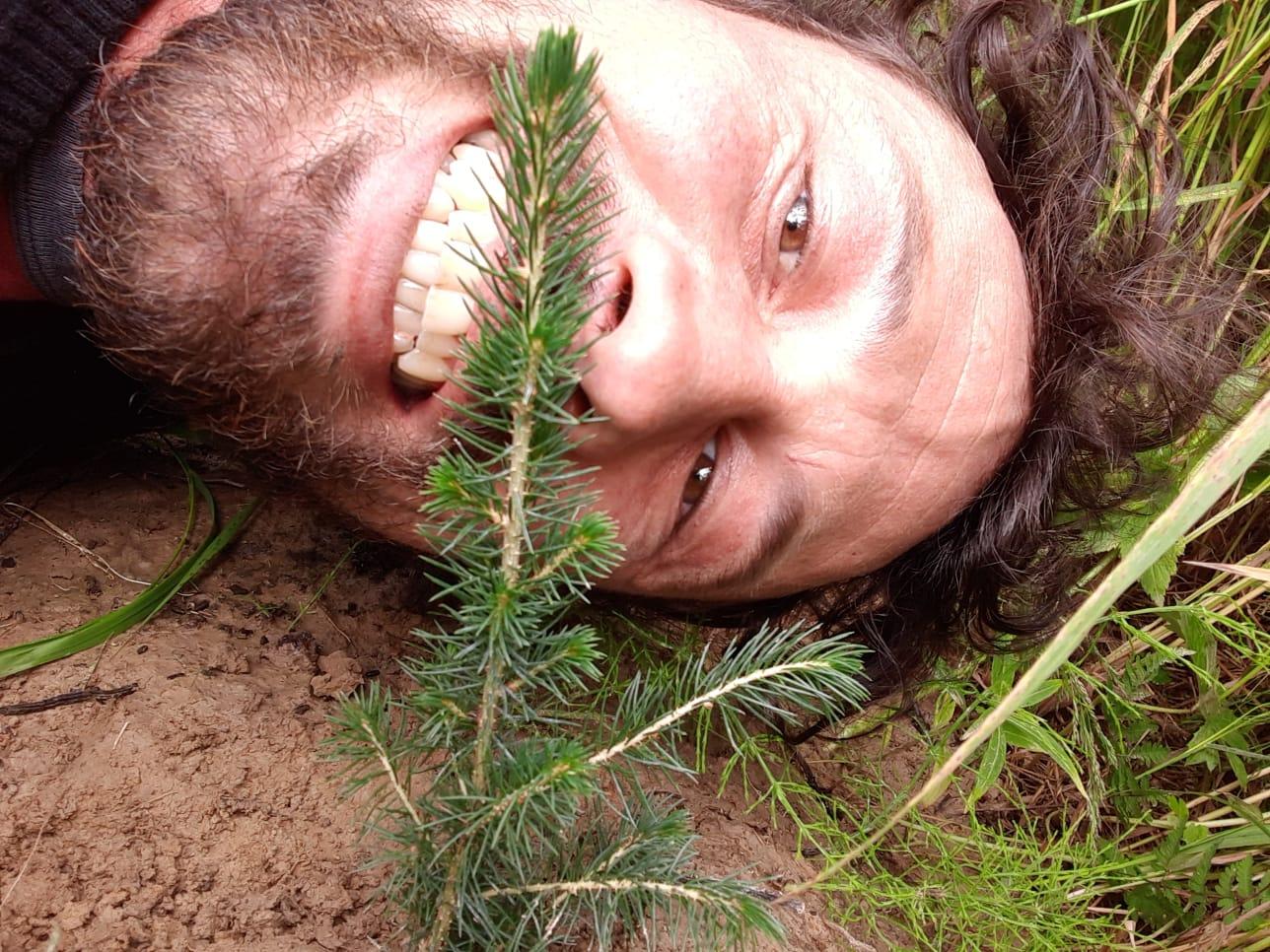 JOHANNES KROLLER
A wily Shakti vet if ever there was one, Johannes Kroller is a man of many, many, tallents. He specializes in (no less than): trucks, motorbikes, Atv's, drones, sailboats, commercial fishing boats, motorbikes, skateboards, food trucks, and actual circus caravans. From the streets of East Berlin, to the wild mushroom patch, to the orchestra, to the five star restaurants, Johannes Kroller always delivers.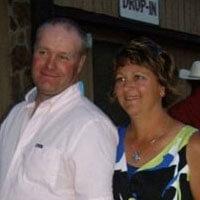 BILL AND CATHY HODGKINSON
We thought we knew what we were doing until we met Bill and Cathy Hodgkinson. If they don't know something, then no one does.
Bill and Cathy are the backbone of Alberta. Their busy lives are divided between their family and their farm. Their generosity and advice has given Shakti a strong foothold in the industry. They're an immense source of inspiration and the unquestioned last word on work ethics, practical knowledge – and Jordan's homework.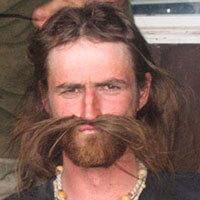 JAMES WILKIE
The Wilkiest man alive, Jim is the Yin and Yang of planting. In camp, he's the first guy to welcome newcomers. He pulls at heartstrings with his musical ability and coins the phrases which raise a crew's spirit. In the field, Jim is a workhorse. Legend has it that he finished a season with a broken wrist (shovel side).
Ol' Jimbo is a wily vet, a genuine good guy and a true friend.
Jim resides in Kelowna in the off season. He's an avid snowboarder, a handyman and a seasoned traveler.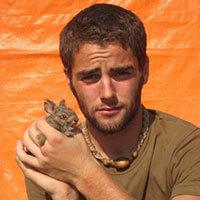 JORDAN HODGKINSON
Whether he's on the block, playing sports, playing Xbox, acing his classes – or being the ever-cool guy we know and love – Jordan's got skills. Mad skills. Great job with the skills. man.*
Jordan is wrapping up a science degree from U of A in Edmonton. Apparently he's just stoked.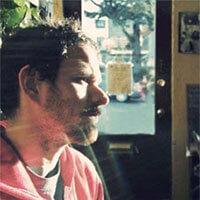 PATRICK TUCKER
No need to ask for Pat's help; just accept it. Capable or not, Pat will attempt any task. He just assumes the role that others shy away from. He's a silent politician in a game people are so frustrated with they don't even care to watch. We bet he'll be prime minister by default. One day, you'll show up to the ballot box, and suddenly realize you're about to vote for Pat. You won't have any choice. He's the subsidy for our indecision. He's the answer to problems we ignore. Pat's the last line of defense in an otherwise reckless plan. There's lots of room in the economy for people like Pat.
The guy who wrote The Art of War was probably like Pat. And Lao Tzu?
The name that can be named
is not the eternal Name…  But really it's Pat.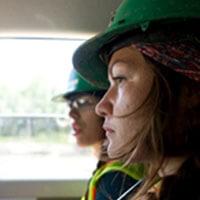 ASHLEY NELSON
For three years now, Ashley has been working with Shakti in endless cycles of meeting up, going to work, traveling, working, hanging out, meeting people, working and traveling.
Ashley, you're an excellent traveling and working companion. One of the best we will ever know. You'e a reason we get up and do our work every day. You make it make sense. It's been fantastic. The world is yours. Thanks for being you.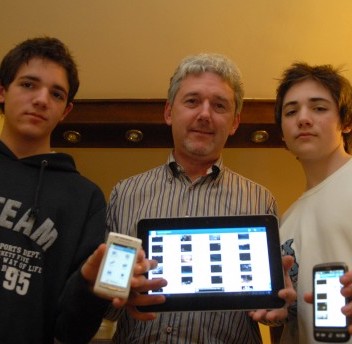 GORAN KUKURIN
Tree planting is a unique industry at the metaphoral and geographical fringes of society. Yet somehow, from his desk thousands of kilometers away, Goran is able to see it through our eyes and solve some of our biggest challenges. What an awesome superpower to have. Always a joy to work with, we've learned immensely from Goran. He's a continuous source of wisdom and effective solutions.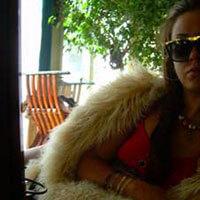 DOMINIQUE MATEJCZUK
Alright! Everybody… Step back!! Comin' through, comin' through, make room… It's Dom's spot on the page, woohooo!!
Dom is here for – among many reasons – celebrity promotion. But also to warm your hearts to the thought that Dom IS out there, probably looking like this. And if you haven't met her you'll MAYBE get a chance.
She's elusive, to be sure. Never treading the same ground in quite the same way. A skidder driver once drove over his own Chevy trying to follow her because apparently she'd told him "what time it was." Those who know her love her and follow her everywhere she goes.
Dominique has a ferocious work ethic and a certain awareness which is the envy of us all.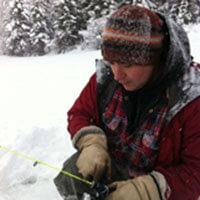 JASON WHELAN
Jason Whelan is keen, honest and hard working. If you like getting stuff done, it's fun working with Jason.
His crews are enormously productive. He's always asking questions, has a great attitude, and he's the first one ready when it's time to go. His work ethic and enthusiasm are contagious.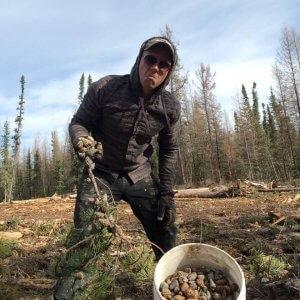 TAYLOR ZAINA
Taylor has a relentless work ethic that is unparalleled. Whether he's facing a physical or mental challenge, he simply won't quit. He also has an enormously fun and positive attitude. Taylor has worked at Shakti in every capacity, from tree planter to supervisor, and has a great capability for any of the tasks here. He writes proposals, fixes trucks, organizes helicopters, budgets and can foreman a block like nobody's business. Whatever Taylor puts his mind to, it's going to be awesome. It's exciting to think about that kind of potential and what it will bring.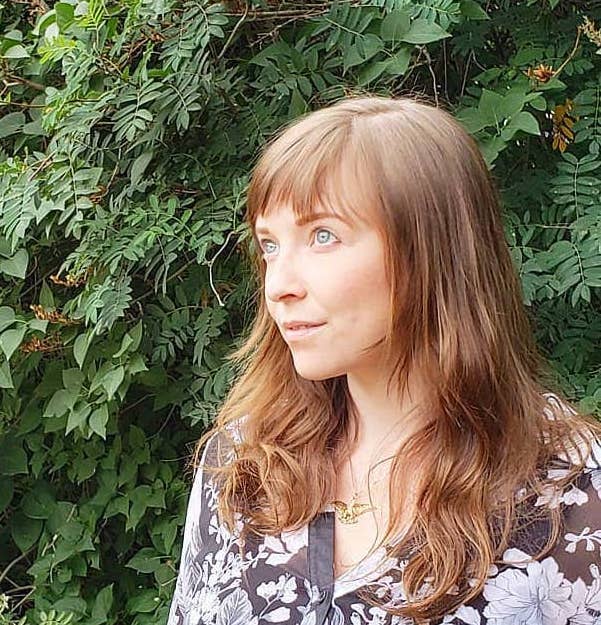 CATHY WOODLOCK
Cathy has always been an uber positive force for good at Shakti. It's very intimidating to work alongside tree planters as a newbie, and Cathy certainly held her ground. At one stage, she invented a new technique of picking pine cones which she used to pick 28 buckets or 560 lbs of pinecones in one day!!! She's done a number of different jobs for Shakti and has always excelled. Thank you, Cathy, you definitely helped make Shakti what it is.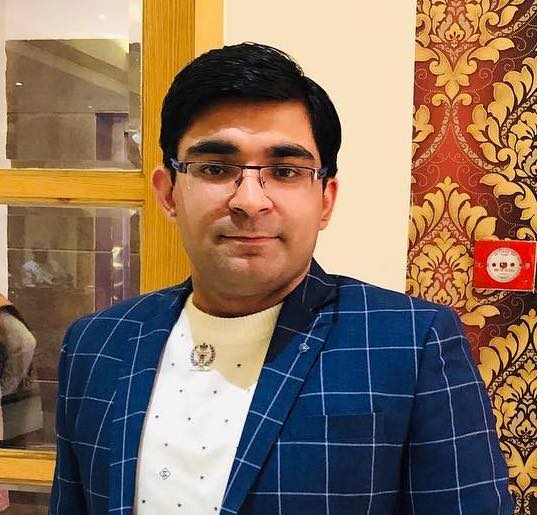 ROHIT NAGPAL
Rohit's work ethic, positivity and ability is inspiring to everyone who knows him. Not only is he one of the hardest workers we've ever met, but he maintains a "can do" enthusiasm that's contagious and inspiring. He's highly gifted with numbers and yet also thoughtful to understand the human element of any worthwhile problem. He also confidently steps out of his comfort zone into new technologies and languages to solve problems and learn new things. These are the type of qualities we admire and aspire to have.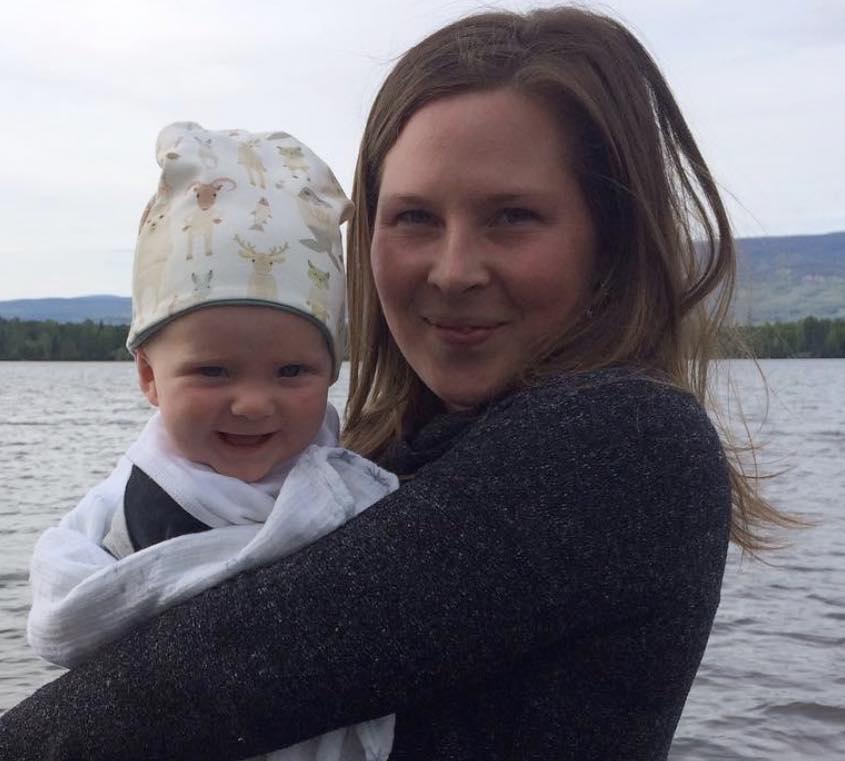 JANELLE DALY
Janelle is the kindest, most thoughtful and generous people there could ever be, with a slight edge of wreckless humor that catches all by surprise. Absolutely everyone agrees that she's an absolute gem of a person. Thank you so much for hanging with us. No pressure, but you can probably save humanity somehow.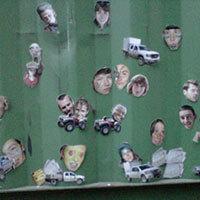 THE MAJORITY (OF PRODUCTION) 2012
They came, they busied themselves with everything you are supposed to and had a great time. I love you all and I want to be your contractor forever. That isn't practical or even helpful really, but it's just that I would. You make me want to do this forever. Some of the many things I liked about the 2012 majority (of production):
I like that you're all really cool people.
You are nice to everybody and super helpful.
You work hard and play hard.
And you all have such different talents and interests yet you work so well together at these projects.
You've changed the way this company is run… mainly to accommodate yourselves. Shakti exists because of you. We did a ridiculous amount of work this year, more than twice what we expected. I'm humbled. Thank you. Chris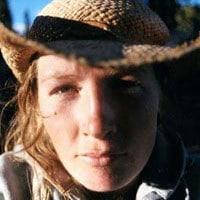 CARLIE PUCKETT
Allegedly the child of Vikings, Carlie thankfully strayed from her predestined war path to choose, instead, the conquest of outdoor recreation. Her subsequent experiences with art, traveling, work and school are apparent in everything she does. Carlie approaches any challenge with a mix of style, competence and brute force that is uniquely her own. Carlie can be found between her hometown of 100 Mile House and the rest of western Canada. She has a degree in forestry and outdoor recreation from Selkirk College. Her time is divided between various projects.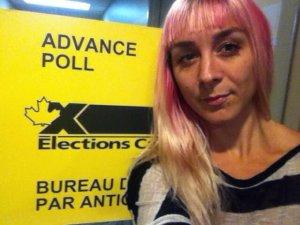 ANDREA LAUREN JOHNSON
Andrea worked as Shakti's administrative "brainchild" for more than two years. She is a definitive character in Shakti's organizational history. Andrea has an ability to make order of chaos, she is very selfless in nature, and has a keen sense of wellbeing for those around her. She is a super-pro big sister to her two cool younger siblings and this shines through in all else she does.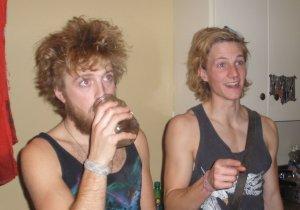 RUSSELL GENDRON
Russell unwittingly got himself hired as a supervisor at Shakti at the age of 24 with no experience or expectation to supervise anything. To this day, that was one of the most cohesive and progressive crews we've ever seen. Thanks for the memories and stories, and thanks to everyone on that crew or around that crew and during that whole era of time. It was so awesome. Russ was a big part of that. He's a special guy.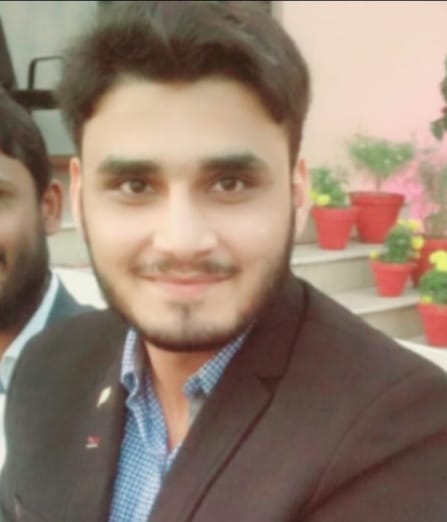 BILAL SHAH
Bilal Shah took Shakti's mapping to the next level, introducing practical solutions that still pay off to this day. He is diligent, thoughtful, educated and always puts the task at hand above all else. He's always there to help, and that is worth more than gold when you need it. Thanks for being there, Bilal!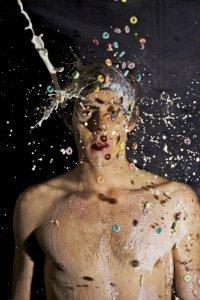 CODY PUCKETT
Cody takes truly amazing photos and does a lot of other amazing stuff…. Like the time he built that effigy during the un-un-un-real solstice night at the river. We also feel a definite pride in hisSo Tight clothing venture (and Carlie's Raven's Roost Designs venture). It's the best to see people be happy and do cool things. Cody brings a lot of that to his community.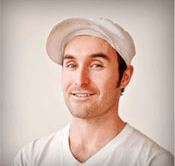 SHAMUS FINNEGAN
Shamus brought a lot of inspiration to Shakti before it began and through until today. He makes hard work cool. He makes entrepreneurship and ambition something to celebrate. Thank you so much for keeping us on track. Thanks for believing in Shakti and for all your inputs, in the field and in spirit. Shakti Power, Shamus Finnegan.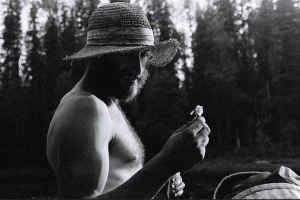 KEEGAN STONGE
Elder of the Laidback School of Life and brother to a lot of us, Keeghan embodies a lot of Shakti. Some people just get it, and it stays with you. It's yours and you make it cool. You've got that essential tree-planter thing. Thanks for helping us not grow out of that, for bringing a lot of tree planters, a lot of fun, and genuine concern for us and our way of life.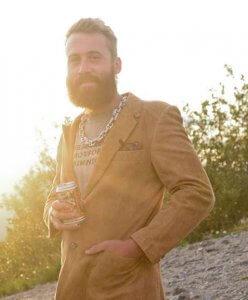 DAN WIENS
Dan Wiens is a rock-solid member of the tree-planting-traveler genus. When it's time for action he's always down. Dan is gifted at fixing things and getting by. He's kinda like Mad Max in a world with no violence and everyone is just touring around for fun. Dan was incredibly instrumental in the famed Raft Trip and Black Rock City 12-Hour Shower – stand-alone accomplishments we will never, ever, forget.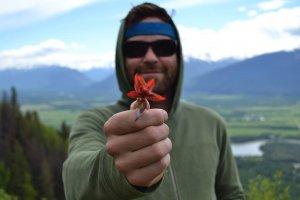 AARON ROCHE
Aaron is a super hard worker and with an awesome attitude. He is also hilarious, and that gets Hall of Fame Big Ups. Half of us would not be out there if it weren't for people like Aaron Roche keeping it funny. That's a skill that should be celebrated in any workplace. So thanks for that and all your hard work!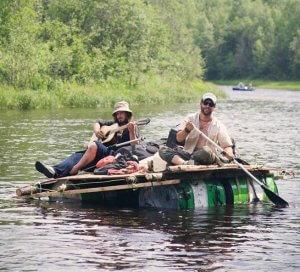 TIMMY GRAINGER
Timmy planted with Shakti over a number of seasons and he is always a welcome presence. He is a springboard for ideas and provides a certain moral compass from which people make choices. Timmy was very helpful for everyone in this capacity as well as being a solid hard worker.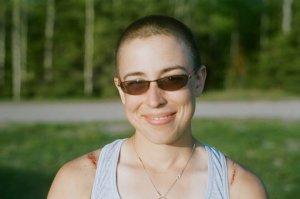 SHAUNA FULTON
Shauna worked at Shakti for several years as a tree planter, cone picker and worker liaison. Her head is in the game and her enthusiasm goes a long way in motivating management. It is critically important that people participate in an organization beyond their normal scope of responsibility. Cooperation between disciplines and asking bigger, tougher questions is the basis of what makes an organization or society thrive. Thanks for doing a great job, Shauna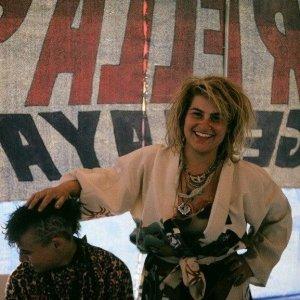 LISA KING
Another Viking of hilarity, character and good nature, Lisa is also here for being a pillar of her community, and for making things cool and fun, and for doing the right things. Those are big time major Hall of Fame qualities. Thanks for being awesome!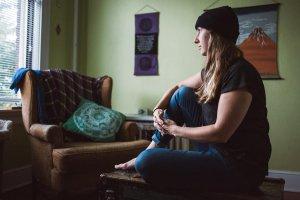 JESSIE HANNAH
Jessie Hannah worked at Shakti as the administrative manager for a while. Jessie has natural business sense and an intense desire to line up the ducks. It was a great experience to work with you, crush out paperwork and slam dunk numbers like that. You will keep being awesome at everything you do, no doubt.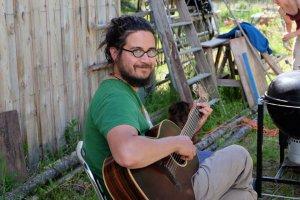 Issa has a lot of guts and ambition, as well as being a very patient and kind person. I certainly admire his strength of conviction and positive willingness to endure the grit, mud and snow that any worthwhile reforestation career will sling at you. Issa is among the tougher, braver, gentler people we know.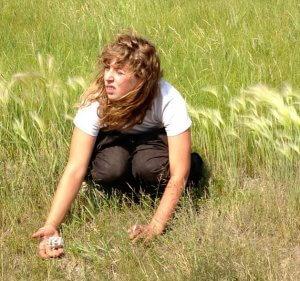 SARAH MAGLORE
Sarah is one of the funniest and most engaging people we've ever met. She was a staple character of our community for years. Our world was small, and daily life was blissfully simple, yet meant so much. Life at Shakti wouldn't be the same without you.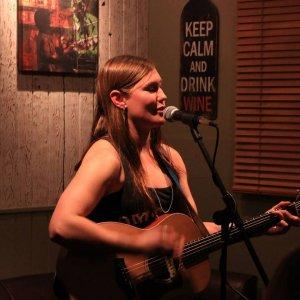 CARLA HAYWOOD
Some of the best workers end up here by chance and just think the whole thing is really funny. Then they apply themselves, and it's amazing what gets done. Carla makes it look easy and has fun doing it. We're very fortunate to have worked with her. Thanks for being there. We'll give you references and good will wherever you go.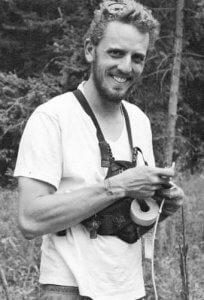 COLE ROBERTSON
Cole worked here on and off for a few years. He supervised for a while before going away to school. He's a really good guy and can figure things out super fast. When you work with people a lot, it's a cool feeling to notice someone figuring things out at a rate that amazes. There were several moments like that with Cole. He has the smarts and determination to solve problems in a way that's extremely admirable and useful.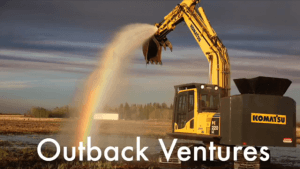 ANDY NEUDORF AND OUTBACK VENTURES INC.
It's very hard to have a lot of ambition and a lot of integrity; Andy has plenty of both. We have learned a lot from Andy and the guys at Outback, working through some of the toughest terrain imaginable. I'm certain it was a learning experience all around and created friendships that will endure.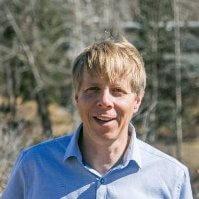 RON SPARROW
Ron Sparrow is our all-time rockstar consultant and has been our general ecological advisor for quite some time. Ron gave Shakti a break when we were starting out as a fledgling contractor with a broken down truck and big dreams. We've been friends ever since. He's a truly knowledgeable and respected member of the greater environmental restoration community and anyone is lucky to work with him.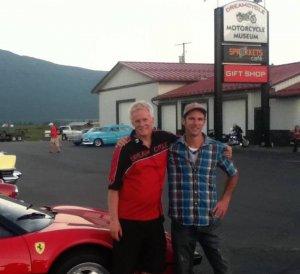 MARK LANE
Mark Lane is the founder of Little Smokey Forestry Services Ltd. The tree-planting operation that Mark built, with all the ambition, business prowess and mechanical genius that it required, was slicker than any I've ever seen. For someone with a remarkably passive management presence and unassuming wit, his accomplishments are nothing short of amazing and his contribution to tree planting is incredibly understated. I am absolutely lucky to have worked with Mark, if only as a planter. To see what came of it check out: littlesmokey.ca & dreamcycle.ca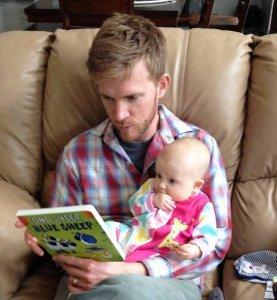 BRETT HENKEL
Several few years after Mark Lane became my unintended mentor, Brett arrived and became an unintended student in my Adopt a Rookie Foreman Program.
It was decided that Brett would be the foreman of my crew and went about teaching him where I want my boxes and pieces for Jim and our friends. As planting mythology would have it; Brett took over Little Smokey from Mark when I left to start Shakti. Luckily, in hindsight I am now big enough to admit our success in those days was a lot of Brett's doing. I'm super proud and amazed at what Brett's done with the Little Smokey and the community of people around him.
I'm proud that Little Smokey has played such a big role in my life and vice versa. I am also extremely excited about the next chapter in this epic saga; of Mark, Chris, Brett, and Little Smokey. And thus, I will hereby memorialize; my version of reality.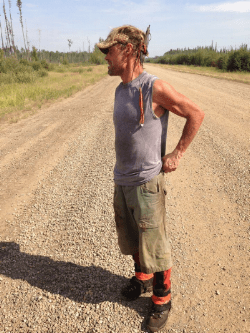 DERRICK WELDON
Derrick is a modest, laid back guy to most people, so he would never endorse my saying this, but he is the greatest tree planter ever. I doubt anyone in Canadian history has pushed 5 million trees like he has. His impact is far greater if you count the number of people he has inspired and taught to plant more trees, to be helpful and productive workers, and certainly to take life in stride. He's a brute hard worker, but does so with calculated efficiency and good intent, and always gets the job done right. He's had a profound effect on us and some of the highest producing crews in tree planting history. Derrick Weldon, folks. Now you know.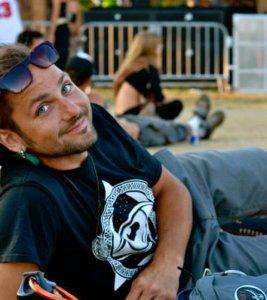 DYLAN HAVIG
Dylan has been a staple figure at Shakti since 2008, and he is a solid reason for our continued success. He has worked as a cone picker, cone foreman, tree planter, tree runner and helped out in countless other practical ways.
Dylan is a kind, thoughtful person and has a certain detachment from his ego which is the envy of many other people. We don't know a chiller, easier person to be around. We're extremely grateful for his presence over these years.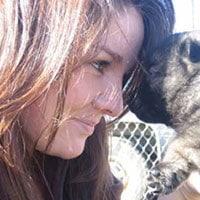 CHELSEY OGILVIE
Revered for her strategic insight and leadership capacity, Chelsey is a natural generalissimo.It is frightening how fast Chelsey picks up any job put before her. Some people got it, and some people got it!
Chelsey is finishing a science degree from U of A in Edmonton.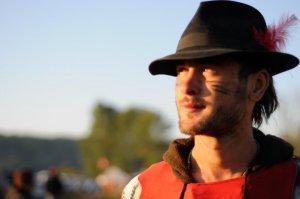 CONRAD MATEJCZUK
Conrad caught Shakti early on and offered a lot of support to the company when we needed it. Even to this day, he remains one of the behind-the-scenes people who supports and spreads the love that Shakti extends to him. Conrad was a big time high baller during his time as a planter and he continues that same intense drive towards his music, which is simply very, very awesome. Check it out at  https://wildways.bandcamp.com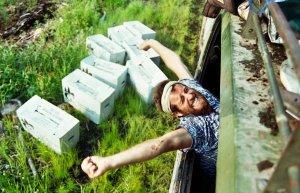 CRAIG TURNEY
Tree planting is fuelled by people like Craig Turney for whom it's anything but a summer job. It's so ridiculous that we get to live like this. What kind of an incredible privilege, to plant trees, in camp, for a job… and then travel around wherever we want the rest of the time? It really is the greatest thing ever. Craig does this really well.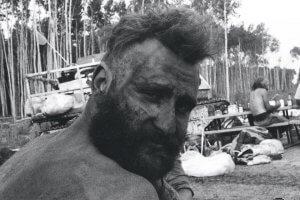 JARRED LACOMBE
Jarred is down for whatever. We know he is, because you could literally call him right now and he'd be down for anything if you asked him right. That kind of loyalty in a friend is hard to find. He's also funny and a great guy to hang out with. Thanks for all your dedication and hard work, Jarred.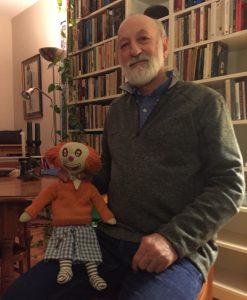 NANNY PLELLA
I was raised by a clown. It's funny and it's not a joke. I was literally raised, in large part, by this clown – speaking in a clown's voice – who taught me that people were clowns with makeup on.
It's a huge advantage for a kid of any age to be able to see the world through Plella-coloured lenses. It's as helpful as anything I've learned.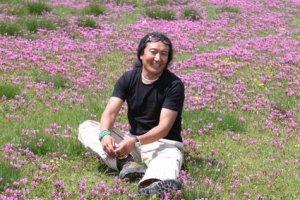 Shawo "Tenpa" Tsering
Tenpa is as Shakti as it gets. His attitude is relentlessly positive, wise as it is human, complex and nuanced. Shakti and Tenpa grew together and took on challenges well out of our respective comfort zones and learned to thrive in the myriad situations which we shared. Thank you, Tenpa, buddy! It's been a fantastic experience working with you.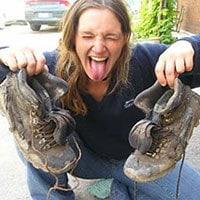 JULIA HERZOG
Julia's counterparts in university, on the planting block, playing water polo or on any other competitive front know a few things for certain. She's always a pleasure to be around, always an unrelenting positive force – when she's not busy dusting the floor with you. It's not the kind of thing you soon forget. It's great to have you on the team.
Julia has a degree in political science from the University of Guelph and divides her time between Canada and the rest of the world.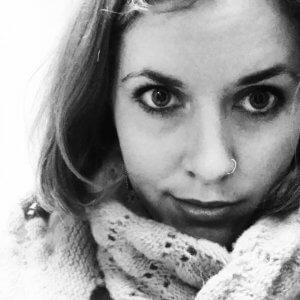 NINA ROBERTSON
Nina is one of the people who makes sense to us, and it's very good to have those kinds of people around when you find them. Whatever it was with Nina, it always seemed chill and reasonable. Some people share a kind of alternate language or understanding where it's always going to be all right.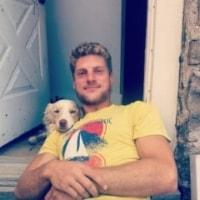 GEORGE MOMCHILOV
George takes management to the level of our most esteemed highballers. That is an admirable achievement in this tree-planting business. George is awesome because he's smart – book smart and number smart – and he's a very nice and good person. But he is also relentlessly, blissfully, uncompromisingly hard working. There's just one direction when you work that hard, and it's wherever you want. Some people have just got it.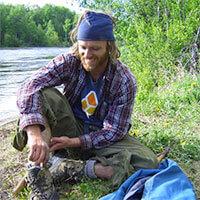 GREG INMAN
Greg likes living in the wilderness, to the point that we think he's messing with us. But his commitment to nature is true, and we're all a part of it.
He reminded us that generosity IS worthwhile. He really breaks down the typecast that "gentleman" comes from the word "gentry". He's very considerate for someone that rough. That's probably how Robin Hood got started.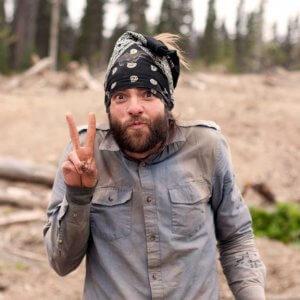 ANDREW SHEPHERDSON
Andrew worked at Shakti in varying capacities for over the last few years. He's hilarious, with an awesome attitude and huge smile… which alone gets him in the Hall of Fame! Planet earth definitely needs people like him.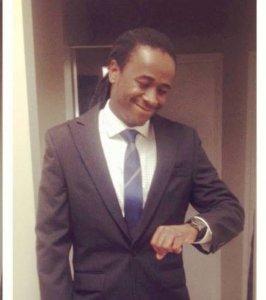 BRIAN SAKALA
Brian works hard with the best of them and is always upbeat despite the toughest adversity. Add to that a sense of humour of the highest caliber, and you have a true Shakti legend. From our earliest days and through the steepest growth, Brian has been an extremely loyal and dedicated worker who teaches us a lot about living in the moment while respecting the future.
He's a living example of what he wants to be. Top class.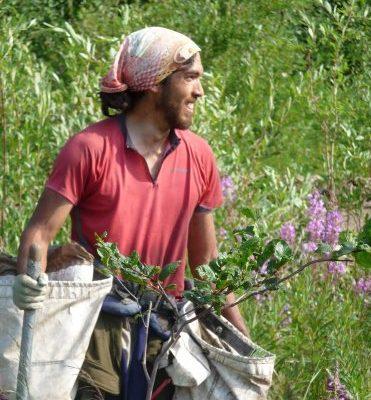 MIKE HAMMETT 
Caught between the forces of good and evil, this writer by nature is forced into a literary battle to save the Universe.
Mike has an unmatched sense of wit and satire, with an ever-keen eye for human behaviour. He also seems to have a unique tolerance over physical elements and can win a mean food fight… The good fight.
Mike has a degree in English Lit. from the University of Waterloo. Mike, too, has developed a taste for traveling the Rock. This is the only known picture of Mike in existence.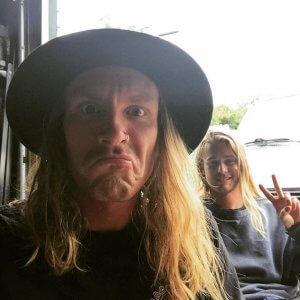 CURTIS PRIOR
Curtis rose steadily through the ranks at Shakti, and his status is well deserved. He is incredibly nice, caring and thoughtful, to the point we thought he was pulling my leg at first. It's a bit hard to process when someone is that genuine and thoughtful. It serves us all well. Keep up the good work, in any capacity, in whatever you do.
*    Chris > Jordan
**  Stephan has planted well over 7 million trees.